Tiler4u
Company "Pogoda Ltd" has 9 years of experience on the tiles market.
Our work is guaranteed by the liability insurance. Our biggest partner is the Tile Giant for whom we create professional product expositions. We also use those products to ensure the best quality of tiles for our customers.
Throughout 9 years of our being on the market, we made many renovations, conversions and builds.
Our speciality is tiling – bathrooms, floors, walls, kitchens.
Our customers are always happy and satisfied. Many times they've reccomend us to friends or family.
We guarantee our proffesional  service with any type of work.
We offer high quality tile supply service in Oxfordshire and surrounding areas.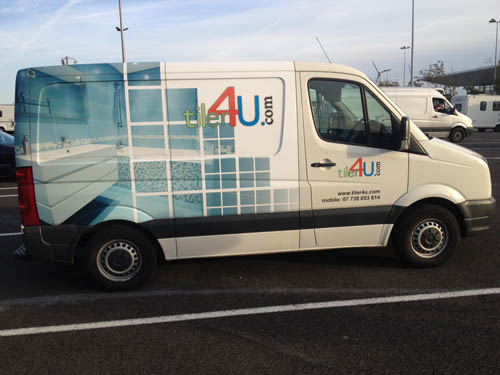 In our offer you can find natural stone, terracotta, porcelain, ceramic glass, mosaics and many more choices for your office or house. Just call as about your needs – 077 38053814 – and we will supply it for you.
Free estimates are available to our future customers.
Our experience and high standard of work ensure that we provide a professional and reliable service at all times.
Feel free to contact us with your enquiry.
Below you can find our clients' opinions about our work:
Bathroom

'Just had my bathroom completely redone by Sebastian at Tiler4U and I cannot believe it's the same bathroom. The tiling is outstanding and the attention to detail impeccable.
I feel very lucky to have had the work done by Tiler4U and have no hesitation in recommending them to anyone that wants a professional job done by a reliable andhonest team.
Best wishes,
Caroline O'Connor '

Shower room and toilet

'Sebastian completely stripped and refitted a shower room and toilet for us in April 2013. He arrived promptly each morning, was polite and pleasant at all times and worked ceaselessly. He showed great attention to detail and exhibited wide range of skills. The completed job demonstrates his ability to achieve a high standard and we are delighted with the outcome.
His personal integrity throughout the whole process was first rate. He completed within his estimated cost. At no time were we concerned about leaving him in the house. We would have no hesitation in recommending his work.
Dr and Mrs J Privett'

Tiling

'Hi SebWe are very pleased with your work. The tiling you have done has been extremely accurate and looks lovely and we are especially impressed with your attention to detail. We have every confidence in your workmanship, and find you trustworthy and hardworking.We look forward to working with you on future project.Many thanksTina'

Floor tiling in conservatory

'Sebastian was highly recommended to me when I was looking for someone to lay the tile floor in my new conservatory, and now I know why.  He was very reliable and professional.  He helped me to decide on the best way to lay the tiles and took great care to produce an excellent finish. I have no hesitation in passing on the recommendation I received and I'm sure, like me, you will not be disappointed.'
Thank you for the excellent job you did and I hope you will be available when I need more tiling done in the future.
Regards
Sue'

Prepare house for sale

'Sebastian did a cracking job. Turned up every day, worked hard and was open to suggestions and happy even when we changed our minds. He also offered advice for improving our ideas. There were no hidden extra costs and the final bill was exactly what was quoted. I would commend him and would not hesitate to use him again.
Vincent'

Floor tiling of small bathroom

'I really cannot recommend Sebastian enough! He was efficient, polite, nice and extremely tidy. His suggestions were fantastic and he even called a day after he had finished and been paid, just to make sure everything was still to our satisfaction. I am very pleased with the work he has done on our bathroom and will definitely be hiring him again!
Ruth '

Dripping tap

'Brilliant – arrived within minutes – even on a rainy Sunday afternoon.

Job took a bit longer than expected (not his fault) but he was determined to complete the job.

He charged £25 which I thought was too low – I insisted on paying a bit more.

Bob'

Bathroom re-fit

'Sebastian did a great job on my bathroom. He pro-actively suggested changes to my original spec which resulted in the finish being much better than it otherwise would have been, even though this made the job more fiddly & time consuming for him. He started at 8 every day and completed the job on time. He left the bathroom very clean and ready to use. I have asked him to quote for a much bigger job now.
tolson'